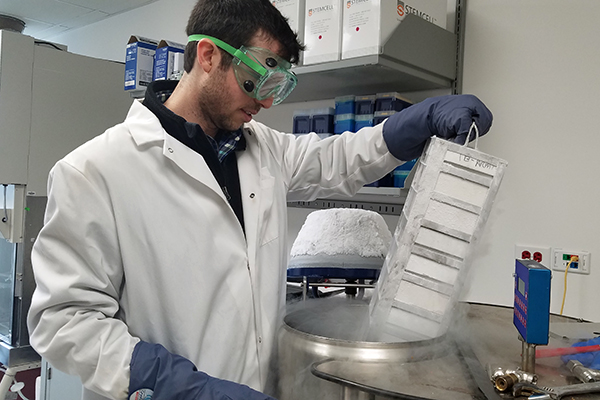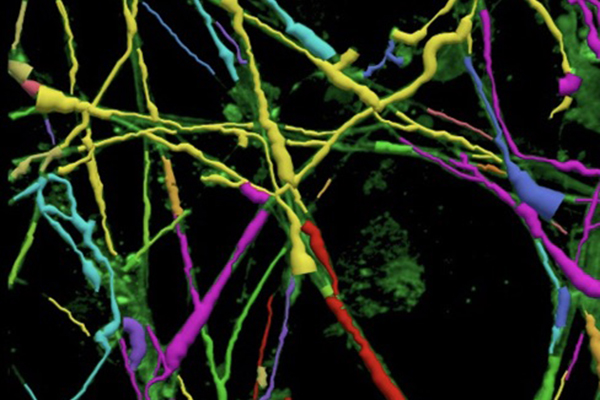 Parkinson's disease is a debilitating neurodegenerative disease affecting nearly 1 million Americans. About 60,000 new incidences of Parkinson's are diagnosed in the U.S. every year, with a notably higher estimated prevalence in the Midwest. The Cleveland Cord Blood Center Research and Development Laboratory, under lead researcher Daniel Zwick, Ph.D., is exploring an innovative, new therapeutic approach using two cord blood stem cell populations. CCBC researchers hypothesize that a dual stem cell therapy, consisting of mesenchymal stem cells (MSC) and hematopoietic stem cells (HSC), both derived from a single cord blood graft, will have additive effects that benefit Parkinson's disease therapy.
In pre-clinical studies, preliminary results have shown that dual stem cell treatment dramatically enhances neuro-regeneration. Following proof of concept work, the research team plans to complete clinical manufacturing steps in CCBC's FDA-approved facility to rapidly transition their approach to a Phase I safety clinical trial in patients who have failed standard medical therapy and are undergoing electrode placement for planned deep brain stimulation.
Earlier work by Dr. Mary J. Laughlin, founder and medical director of the Cleveland Cord Blood Center, serves as a foundation for the organization's Parkinson's disease research.