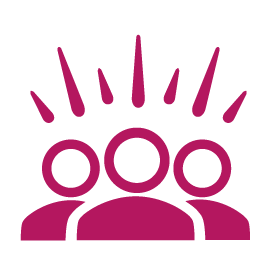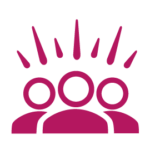 ABOUT THE CLEVELAND
CORD BLOOD CENTER
SERVING A DIVERSE POPULATION'S UNMET NEEDS
The Cleveland Cord Blood Center (CCBC), a not-for-profit 501(c)(3), is an independent public cord blood bank serving as a leader in the collection, processing, storage and distribution of quality cord blood stem cell units for transplantation in patients with life threatening disorders such as leukemia, lymphoma and immune system disorders. The Center is one of only eight FDA-approved cord blood Centers in the U.S.
Cleveland Cord Blood Center researchers are exploring umbilical cord blood's expanding untapped potential as a cell therapy treatment, with several research partners working collaboratively with the CCBC team. In turn, several initiatives are underway through affiliated social enterprises.
The Cleveland Cord Blood Center was founded in 2008 by Mary J. Laughlin, M.D., who performed one of the world's first successful umbilical cord blood stem cell transplants on an adult leukemia patient in 1995.
The Center strives to foster greater awareness of the life-giving and lifesaving potential that cord blood stem cells hold.
HOSPITAL COLLECTION SITES
The broad diversity in the genetic and ethnic backgrounds of families in Atlanta, Cleveland, San Francisco and San Leandro donating cord blood to the Cleveland Cord Blood Center supports an inventory of cord blood units for patients of African American, Latino and Asian descent, for whom well-matched stem cell grafts are not generally available in the adult donor registry.
Located at the Global Cardiovascular Innovation Center in Cleveland (GCIC), CCBC scientists are conducting innovative research in the development of stem cell treatments to address unmet medical needs in patients suffering from Parkinson's disease, diabetes, HIV/AIDS and those with wound healing issues. Learn more about our ongoing research projects.
SOCIAL ENTERPRISE SUBSIDIARIES – CTI AND AICT
To help advance the Cleveland Cord Blood Center's mission, the Center established two nonprofit social enterprise subsidiaries in 2020. The Cellular Therapy Institute (CTI) and Advanced Immune Cellular Therapy (AICT) will carry on the next generation of the Center's lifesaving work with an income strategy integrated into the organization's high-level social mission. These subsidiaries will help enable the Center to develop advanced cellular therapies as well as provide access to additional sources of funding.  Read more…