Mary J. Laughlin, M.D.

Founder and Medical Director
Mary J. Laughlin, M.D., is the Founder and Medical Director of the Cleveland Cord Blood Center. Dr. Laughlin is an internationally recognized hematology expert in allogeneic cord blood transplantation for adults and pediatric patients with leukemia and other hematological malignancies, and hemoglobinopathies including sickle cell disease. Dr. Laughlin, who has been a practicing physician in bone marrow and stem cell transplantation since 1992, performed one of the world's first successful umbilical cord blood transplants in an adult leukemia patient in 1995 and conducted studies over the ensuing 25 years to establish cord blood as a new standard in the field. She previously served as President for the International Society for Cellular Therapeutics. She received her medical degree from SUNY in Buffalo, New York, and a Bachelor of Science in Nursing from the University of Rochester.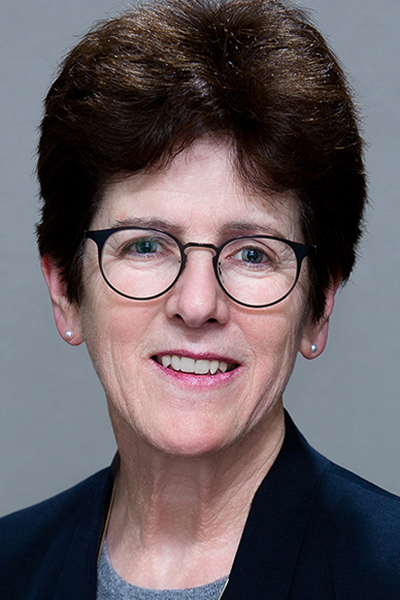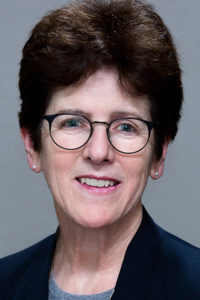 Marcie Finney

Executive Director
Marcie Finney is the Executive Director of the Cleveland Cord Blood Center. With an extensive background in the field of cord blood, she spent over 10 years at Case Western Reserve University where she participated in cord blood research. As Executive Director, her responsibilities include strategic planning, finance, administration and quality product development. She is active in the cellular therapy community, sharing knowledge and experiences in cord blood banking research and cellular therapy in presentations throughout the U.S. and globally. Prior to her current role, she served as the organization's Director of Hospital Relations where she headed the education and training of collection coordinators and medical staff at hospital collection sites. She received a Master of Science in Chemistry and an MBA from Case Western Reserve University, and a Bachelor of Science in Chemistry from Slippery Rock University. Finney serves on the Board of Directors for the Cord Blood Association, one of the industry's foremost organizations. She is a member of the Advisory Board for Gamida, a cell therapy company that is pioneering new standards of care for patients with blood cancers and other blood diseases. Finney also serves on the Board of Directors for the Goodwill Industries of Greater Cleveland and East Central Ohio.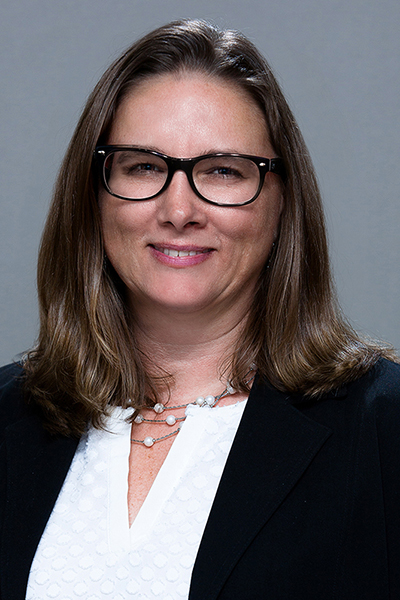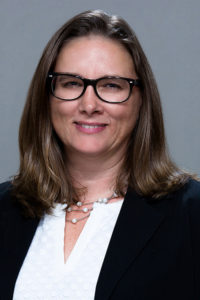 Wouter Van't Hof, Ph.D.

Director, Cord Blood Bank & CEO, Cell Therapy Incubator
Wouter Van't Hof has his Ph.D. in Cell Biology with over 25 years of biotech experience in translational research and development of adult stem cell therapies, including bone marrow stromal cells (MSC) and HPC, Cord Blood. He is accomplished in technology invention and transfer, product characterization, process development and scale up. His experience includes the management of projects with cross-functional teams in academia, biotech, and pharmaceuticals both in the U.S. and abroad. Van't Hof was the Cleveland Cord Blood Center lead in acquiring FDA biologics license approval for the HPC, Cord Blood product CLEVECORD™ and oversees the organization's CMC, Process Validation, Aseptic Processing, and GMP compliance. From 2002-2013, he was Director at Athersys (Cleveland, OH) and was responsible for technology transfer, product and process development, preclinical safety, regulatory discussion, clinical study design and management. Van't Hof contributed to the CMC and Pharm/Tox sections of four approved IND applications for cell therapies.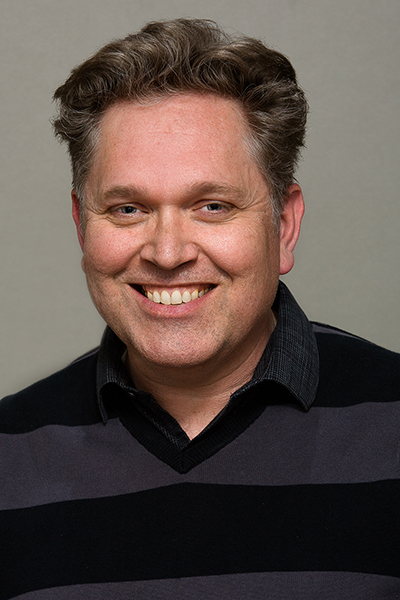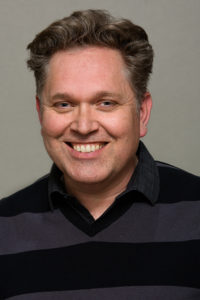 Sara Shields, MLS (ASCP)

Associate Director, Processing Facility
Sara Shields, a certified Medical Laboratory Scientist, processed and stored the first umbilical cord blood units at the Cleveland Cord Blood Center in 2008. She is responsible for the development and implementation of more than 200 standard operating procedures and worksheets, equipment and service contract maintenance, validations, laboratory inspections and a robust training program for CCBC. Shields has several years' experience with the Cleveland Clinic, where she performed Human Leukocyte Antigen (HLA) testing, sequencing, panel reactive antibody (PRA) testing, and flow cytometry cross matching for solid organ donors and recipients. She holds a Bachelor of Science in Medical Technology from The Ohio State University Honors Program.
Pamela Plott, CPA

Associate Director of Administration
Pamela Plott is responsible for supervising the Administration Department of the Cleveland Cord Blood Center, overseeing financial performance, documentation, and internal and external reporting. She helps manage compliance and reporting for CCBC's Health Resources and Services Administration (HRSA) contracts as well as maintaining many of the organization's relationships with outside bankers and professional service providers. A certified public accountant for more than 30 years, she led her own financial consulting practice serving only non-profit organizations for 10 years. Pam has worked with CCBC from the time of its inception, playing a big part in developing accounting procedures and policies when the organization was first founded. She holds a Bachelor of Science degree in accounting from Lake Erie College.
Dawn Thut, CMQ/OE (ASQ)

Quality Manager
Dawn Thut oversees the performance of the quality systems for the Cleveland Cord Blood Center, including the evaluation of testing procedures for product qualification and aseptic processing under cGMP guidelines. Her responsibilities include audits, design and review validations, incident and deviation investigations, risk assessments and the determination of appropriate corrective action. She has strong clinical laboratory experience gained at University Hospitals of Cleveland, where she specialized in the field of Flow Cytometry for the hospital's system network, and at Maple Family Physicians, where she implemented and managed a private laboratory that obtained COLA's highest award for Laboratory Excellence in 2006 and 2007. Thut holds a Bachelor of Applied Science (B.A.Sc.) in Medical Technology from Youngstown State University and a Certificate of Graduation from the Western Reserve Care System Medical Technology program.
Kathy Bobik-Kurz

Collection Site Manager
Kathy Bobik-Kurz manages the daily collection activities at CCBC's six donating hospitals. Working closely with the collection site liaison team and the collection site coordinators, she oversees compliance with standard operating procedures and ensures that coordinators and collecting practitioners are current on training for collecting umbilical cord blood. Working with CCBC's medical director, she helps to ensure donor eligibility standards for transplantation are met. Kathy also works with CCBC's management team on the development and review of standards to maintain accreditations of FACT, AABB and FDA licensure. Kathy and her staff provide education to hospital staff and the public regarding cord blood donation and its uses, and interface with donating mothers pre-donation and post-donation. Kathy holds a BSN from Kent State University and received a Legal Nurse Consultant certificate from the American Association of Legal Nurse Consultants.
Kim Vincent (ASCP)

Laboratory Manager, Processing Facility
Kim Vincent manages the Cleveland Cord Blood Center's cord blood processing facility, overseeing lab productivity, staffing, short- and long-range planning, laboratory equipment performance, record-keeping and quality control. With degrees in both clinical laboratory science and business administration, she brings 11 years of experience in diagnostics, testing, transfusion therapy, processing technology and project administration. She has been with CCBC since 2012 and was named Laboratory Manager in 2019. Prior to joining CCBC, she was a medical laboratory technician with the Cleveland Clinic and with Nationwide Children's Hospital ChildLab.
Jonathan Kenyon, Ph.D.

Research Associate
Jonathan Kenyon conducts research into the prevention and treatment of diabetic retinopathy through animal model research on the application of umbilical cord blood-derived iTreg cells. These cells act to suppress underlying inflammatory response a related to pathologic vasculature overgrowth in the eye. Prior to joining the Cleveland Cord Blood Center, he was a Postdoctoral Scholar and Postdoctoral Fellow at Case Western Reserve University, where he was recently involved in the generation and testing of Crispr/Cas9 lentiviral constructs targeting MCAM and KITLG in the study of metastasis. He received his Ph.D. from the Case Western Reserve University Department of Pathology and he holds dual Bachelor of Science degree in Microbiology and Entomology from Michigan State University. With nearly 20 years of research experience, his published co-authored research, invited talks and poster abstracts number more than two dozen.
Heather A. Carey, Ph.D.

Research Assistant
Heather Carey leads research and development for a novel, umbilical cord blood-derived cellular therapy for chronic, infected wounds. She received her Ph.D. in Biomedical Science from The Ohio State University. Her doctoral dissertation research focused on elucidating the interplay between multiple transcription factors controlling the differentiation and function of bone-resorbing osteoclasts, and how these processes are disrupted in patients with osteoporosis and rheumatoid arthritis. Her thesis research resulted in the publication of four peer reviewed manuscripts and she has presented her work at multiple national and international conferences. She received her Bachelor of Science in Biology from Case Western Reserve University.
Satyabrata Sinha, Ph.D.

Research Associate
Satyabrata Sinha leads research and development for the Cleveland Cord Blood Center's exploration of cord-blood derived stem cell therapy for the treatment of Parkinson's disease. He received a Ph.D. focused on cancer biology.  His postdoctoral work in the field of ophthalmology investigated the biochemical and biological aspects of photoreceptors, the sensory neurons of the retina responsible for acquisition of visual information, as related to age-related macular degeneration and other retinal degenerative diseases. Additional research projects he has explored include Alzheimer's disease and Retinitis Pigmentosa. Prior to joining CCBC, Sinha was a Visiting Research Specialist at the University of Illinois Chicago. Prior to this, he conducted research as a postdoctoral fellow at the Cleveland Clinic, Case Western Reserve University and the West Virginia University Eye Institute. He served as a postdoctoral scholar at the Sanford Burnham Prebys Medical Discovery Institute in San Diego.