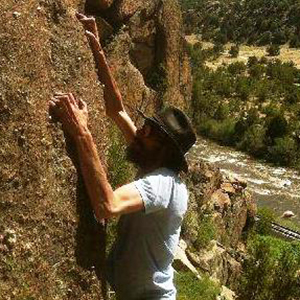 In September of 1995, at the age of 24, Chris DeVine was diagnosed with lymphoma.
Having just moved to Colorado the previous year to start a career in banking, he returned to his hometown of Cleveland, Ohio for treatment at the University Hospitals Ireland Cancer Center. Relieved that the disease was caught early, he returned to Colorado as soon as his chemotherapy and radiation treatments were complete.
In 1998, he suddenly became ill and discovered that his illness had relapsed and now faced a diagnosis of leukemia. He was told almost immediately that he would need a bone marrow transplant, but when no suitable bone marrow match was found, he learned that a cord blood transplant was his only treatment option.
Returning to Cleveland and the University Hospitals Ireland Cancer Center, he met with Dr. Mary Laughlin, a pioneer in the cord blood transplantation field and founder of the Cleveland Cord Blood Center, who explained the advantages to him. Within 10 days of the transplant, Dr. Laughlin was encouraged by DeVine's first signs of cell recovery. He returned to work a year after the transplant.
During his journey through illness and recovery, his brother, Dan, was inspired to become an emergency medical technician.
Facing little chance for survival prior to the transplant, he now works for a local hospital where he has the opportunity to share his experiences with others facing cancer. "I try to be as real as I can, answering questions, and advising them 'to do what they feel is right for them.'"
Now nearing 50, DeVine is an avid rock climber, snowboarder and guitarist who performs at local spots in the Vail, Colorado area.