About the Cell Therapy Incubator (CTI)
The new, state-of-the-art Cleveland Cord Blood Center Cell Therapy Incubator (CTI) hosts high-specialty programs for the advancement of new cell processing technologies and products.
The facility, designed and monitored for Good Manufacturing Practice (GMP)-compliance, adds value to the Cleveland Cord Blood Center (CCBC) and helps move innovative cellular therapy products from Research & Development to FDA approval by helping to:
Develop quality products
Overcome regulatory hurdles
Decrease time to market
Leverage CCBC's experience and diverse affiliations and partnerships
Serving Cell-based Therapy Developers
Services are designed to help developers of cell-based therapies in regenerative medicine reach the critical milestones needed to accomplish clinical proof of concept for safety and efficacy of dosing, dose formulation and regimens.
In addition to manufacturing and production, CTI offers Target Product Profile (TPP) concept support services in the development of reimbursement strategies.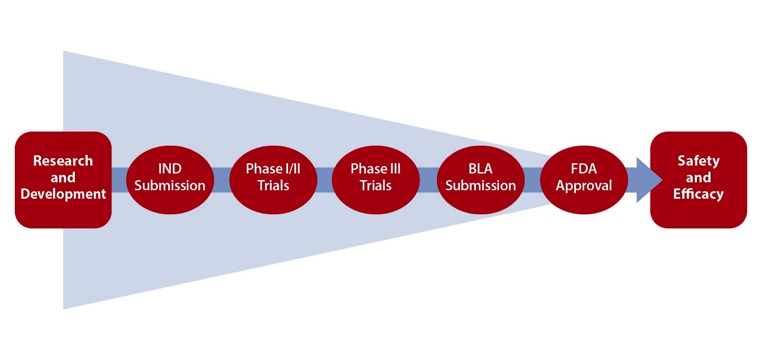 Leveraging Cleveland Cord Blood Center Resources, Expertise
The Cell Therapy Incubator leverages the Cleveland Cord Blood Center's ready access to critical know-how in all stages of clinical development with an existing infrastructure, demonstrated quality, and regulatory and manufacturing expertise needed to advance new and innovative cellular therapy products and/or therapies.
Why CTI?
During the early stages of development, academic research teams and small biotechnology companies typically do not have the resources to justify large capital investments for the build out of facilities and infrastructure.
Contracting with an independent laboratory such as CTI for resourcing, process development and scale up for bona-fide clinical manufacturing to support clinical development is a well-established path laid out in the pharmaceutical industry to reach therapeutic proof of concept for drugs.