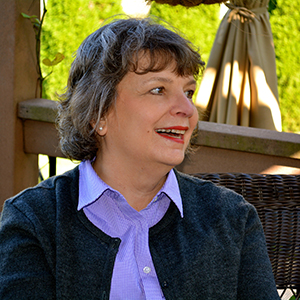 Susan Fister received a cord blood stem cell transplant over a decade ago when two bone marrow transplants failed to treat her cancer. Cleveland Cord Blood Center Founder Dr. Mary Laughlin performed Fister's cord blood transplant in 2004.
"I credit the cord blood transplant with making it possible for me to see both my sons graduate from college and get married," she said. Now with three young granddaughters and one of her sons in medical school, she is an enthusiastic advocate of cord blood donation. "I have the bonus of having blood that is young. It's a part of me now."
Fister noted that she wouldn't be here today if it wasn't for public cord blood banks like the Cleveland Cord Blood Center. When she talks with expectant parents, she encourages them to donate their babies' umbilical cord blood. Otherwise, she points out, the cord blood would be discarded.
"Every day is a gift," she concluded. "I am grateful for public cord blood banks and the parents who donate their babies' umbilical cord blood so that the lives of others may be saved. The Cleveland Cord Blood Center's tagline, 'Save a Cord. Save a Life', echoes my experience with this lifesaving gift."